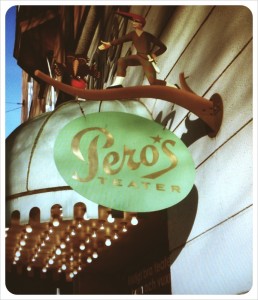 Next friday (october 19) we will do our first live show in more than two years, at Teater Pero in Stockholm!
Unfortunately Bengt can't we with us, so Lasse and me (Mattias) will do an extra-small, extra-silent and extra-fragile acoustic set, consisting mostly of new songs.
We're looking forward to a wonderful evening at this nice venue, together with Cajsa Siik and David Hofman-Bang & The Train.
For tickets and info, go to Teater Pero.