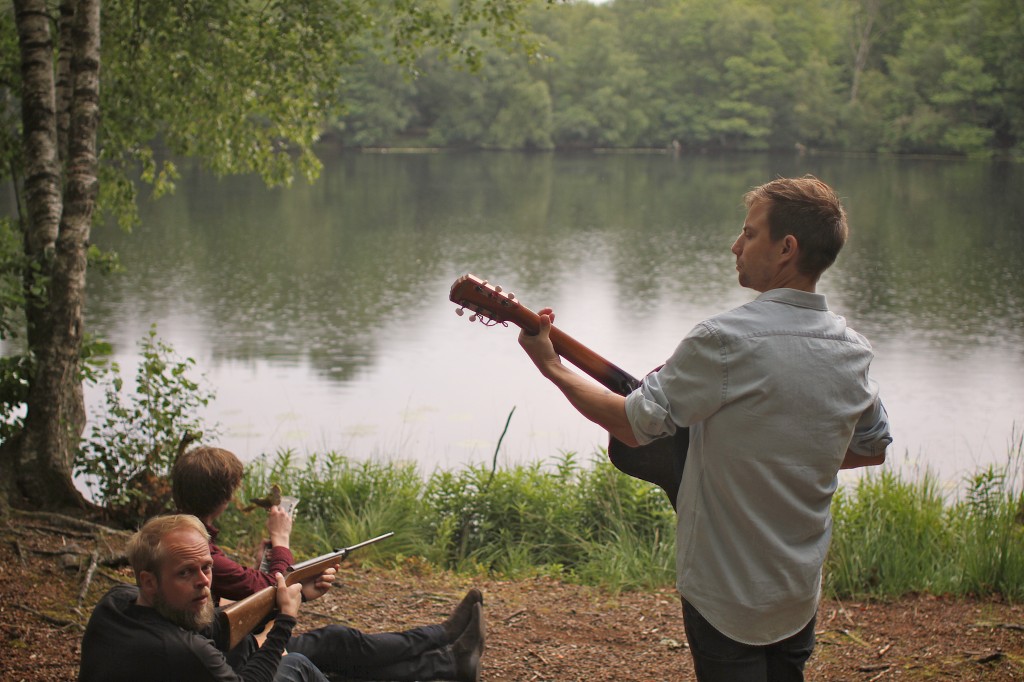 Brothers of End are Mattias Areskog, Bengt Lagerberg and Lars-Olof Johansson Ståle.
We have known each other since we were about 15, when we grew up in the town of Jönköping and taught each other how to play music.
Since then Lasse and Bengt have been playing with The Cardigans, while Mattias have been working as a journalist and playing with swedish artists such as Consequences, Marit Bergman, Friska Viljor and Anna Ternheim.
In 2007 our ways crossed again, on the back stage camp of the Swedish festival "Storsjöyran", after a show with The Cardigans. We decided to start something new, and by all means try to redifine what we thought music should be all about.
In 2009 we released our debut album, "The End" in Scandinavia, France, Germany, Netherlands, Belgium, Austria & Switzerland. Two years later we released the sequel, "Mount Inside", which also was rewarded with splendid reviews. (Here you can find a few of them: Press & Reviews.)
On August 27 we plan to release our third album, which has the working title "Shakers Love". A good portion of the songs are already recorded, and we have a very pleasant feeling that this might become our best album so far! We hope to be able to give you a little taste of it soon…
Best wishes,
Bengt, Lasse & Mattias